Completely Safe & Pain Free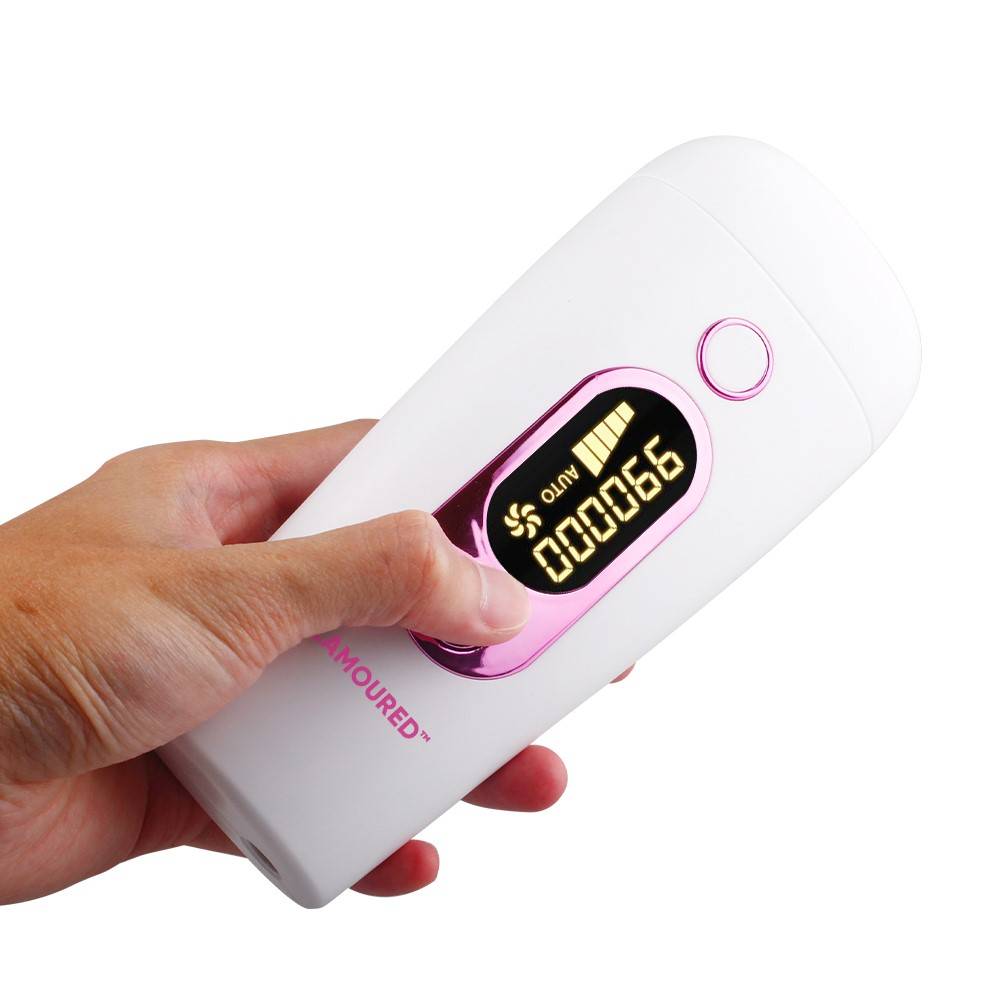 Light energy from IPL is absorbed by the melanin in the hair, which then turns to heat and destroys the hair cells. This causes hair regrowth to slow down significantly after each treatment. With visible results in just 3 weeks, and full results within 12 weeks.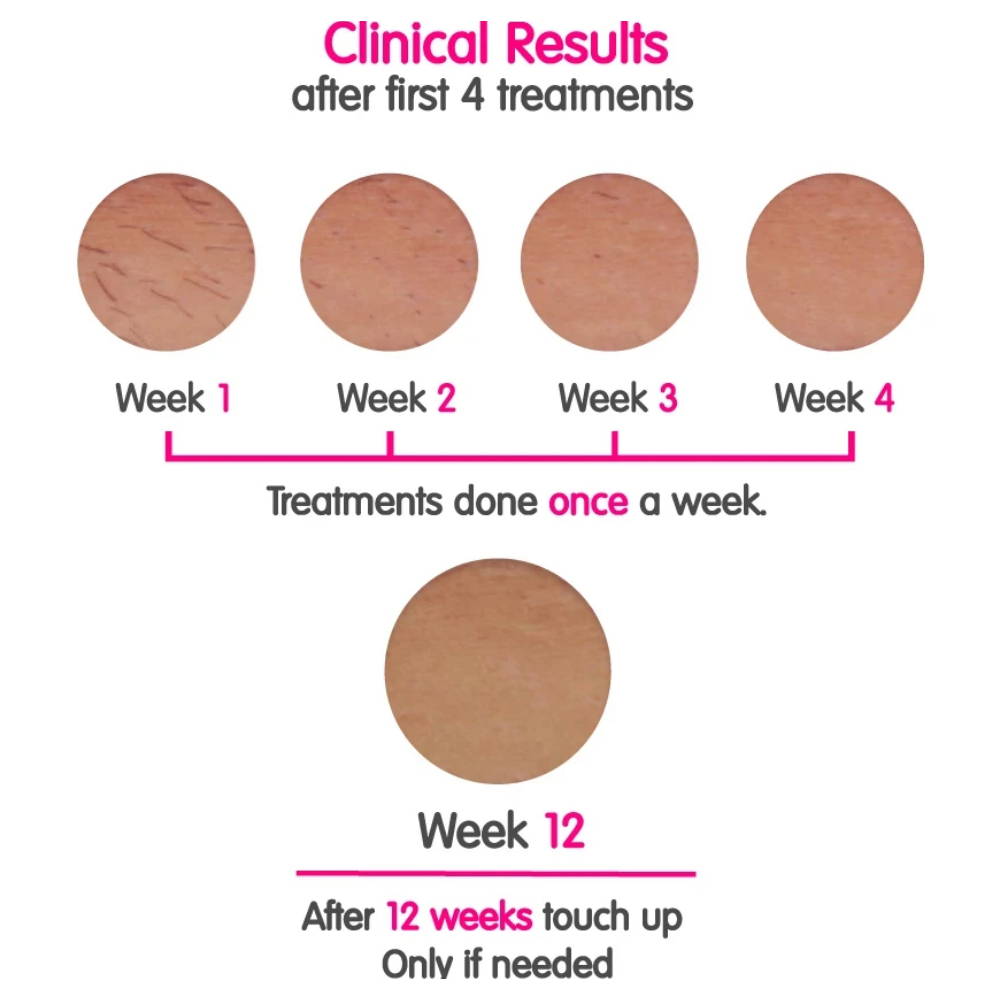 There have been numerous clinical studies conducted that demonstrate the safety and effectiveness of IPL for hair removal. The majority of people who use it find that laser hair removal is safe and well-tolerated. There do not appear to be any long-term health risks associated with the procedure.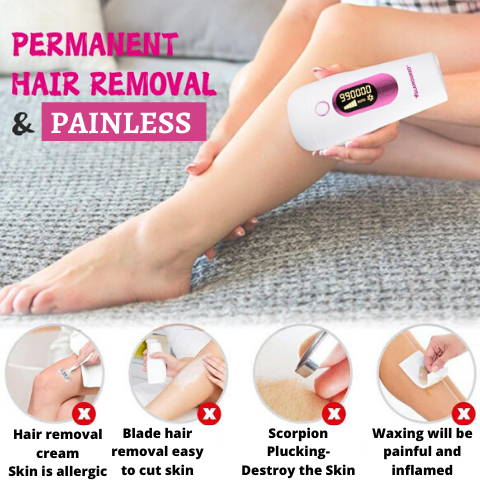 One of the biggest advantages of IPL over forms of hair removal is that it is far less painful. The feeling can be described as a warm sensation on the skin.
What They Say About Our Product?

Free Shipping for a Limited Time!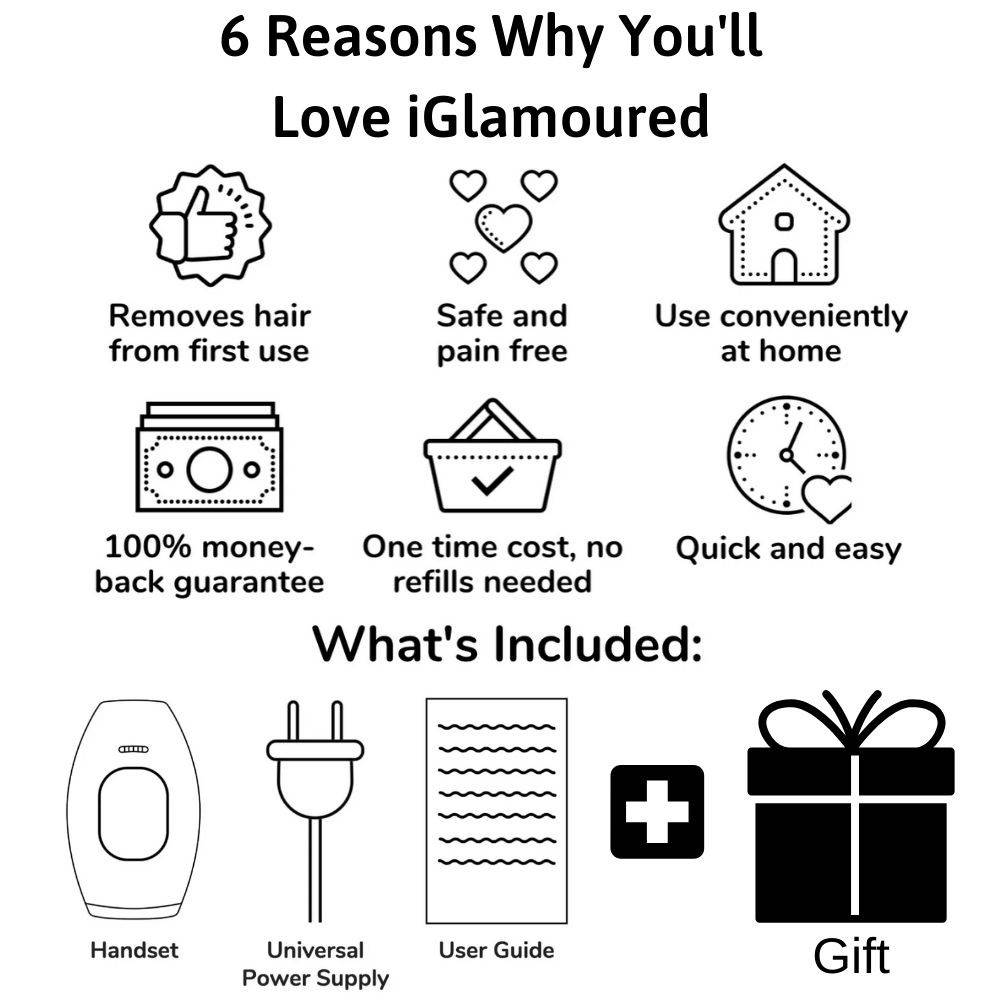 Boost Your Self-Confidence
🎀 The # 1 at-home IPL laser hair removal company.
🎀 Skip constant shaving and waxing.
🎀 The safest IPL technology. Clinically tested and Dermatologically accredited.
🎀 Use conveniently at home.
🎀 Backed by our 90 day 100% Money-back guarantee.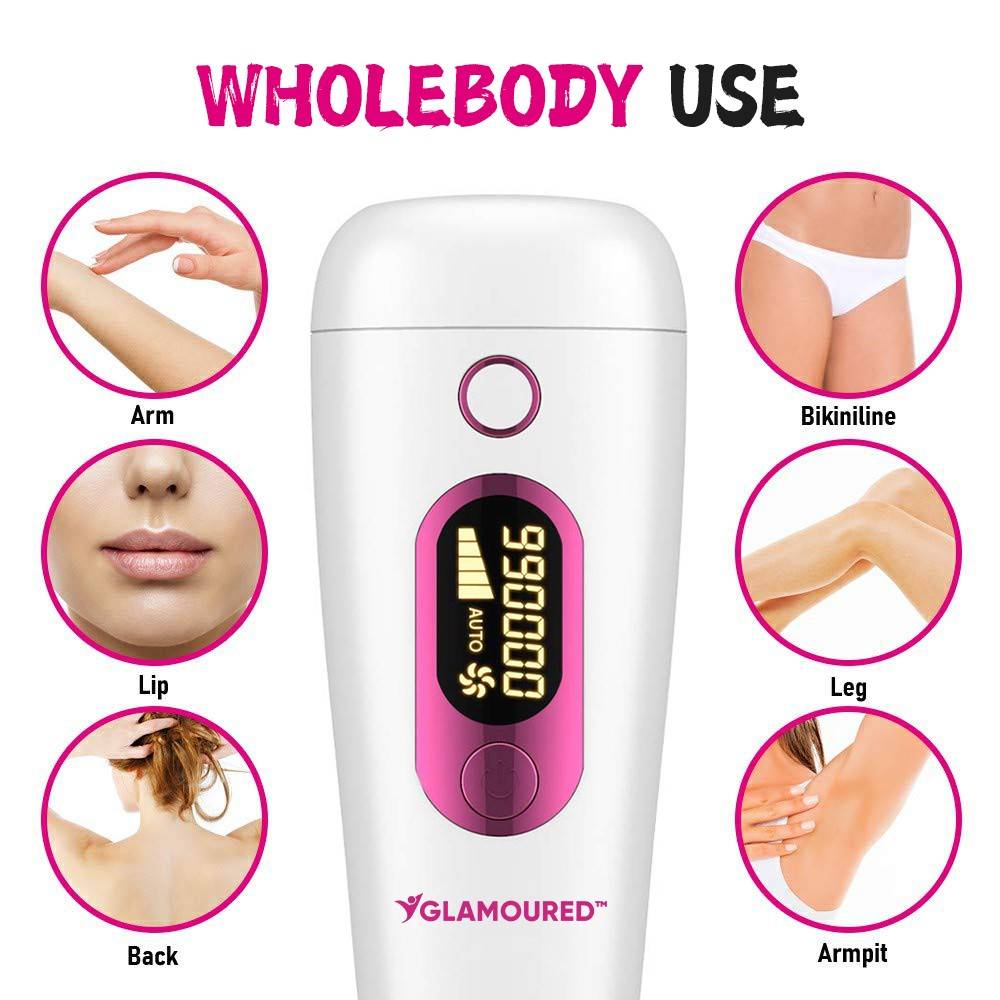 Total: $4,500 to $10,500 over a lifetime When you compare the amount of time and money spent on hair removal throughout your lifetime, laser hair removal is the clear winner.

1 / Shave and clean the surface hair.
2/ Connect the power plug.
3/ Wear Googles to avoid the light.
4/ Adjust suitable flash mode and energy level.
5/ Place flash window vertically and press the flash key.
6/ Use skincare product after hair removal.

FREQUENTLY ASKED QUESTIONS:

Q: Can I use on my pubic hair?
A: Yes, you can, but you need to shave your hair first, and then use the flash 2-3 times at the same position without too high energy level.
Q: Can this device be used on the chin?

A: Yes, it can be used on the chin but adjust energy to lower level.
Q: Can I use it in my Arm pit?

Q: Can it be used on Tattoos?

Q: How many times can you go over the same area in one session?

Q: Do you need to use protection glasses while using the IPL hair removal?

A: Yes, you need to use protection glasses while using the hair remover machine, The protection glasses in the packing box!
Q: Does it work for woman of color?

Q: How long should I wait to use after Shaving?

Q: Is this product really effective for permanent hair removal?

A: Yes, just follow the direction of the iGlamoured manual.